IDENTIQUEST
From 8 years / 3 to 6 players / 15 minutes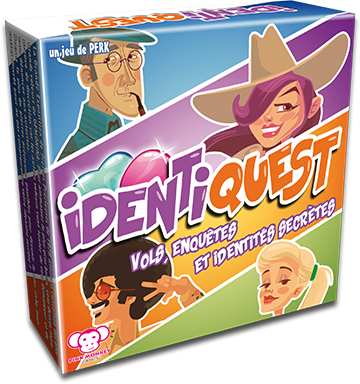 DESCRIPTION
The Great Exposition of Precious Gemstones of 1978 attracts the best thieves of the region.
To amass the biggest loot, you will have to be discreet because the other thieves will try to unmask you and denounce you to the authorities.
Take as many gems as possible to become the richest but stay discreet so as not to compromise your secret identity!
VISUALS